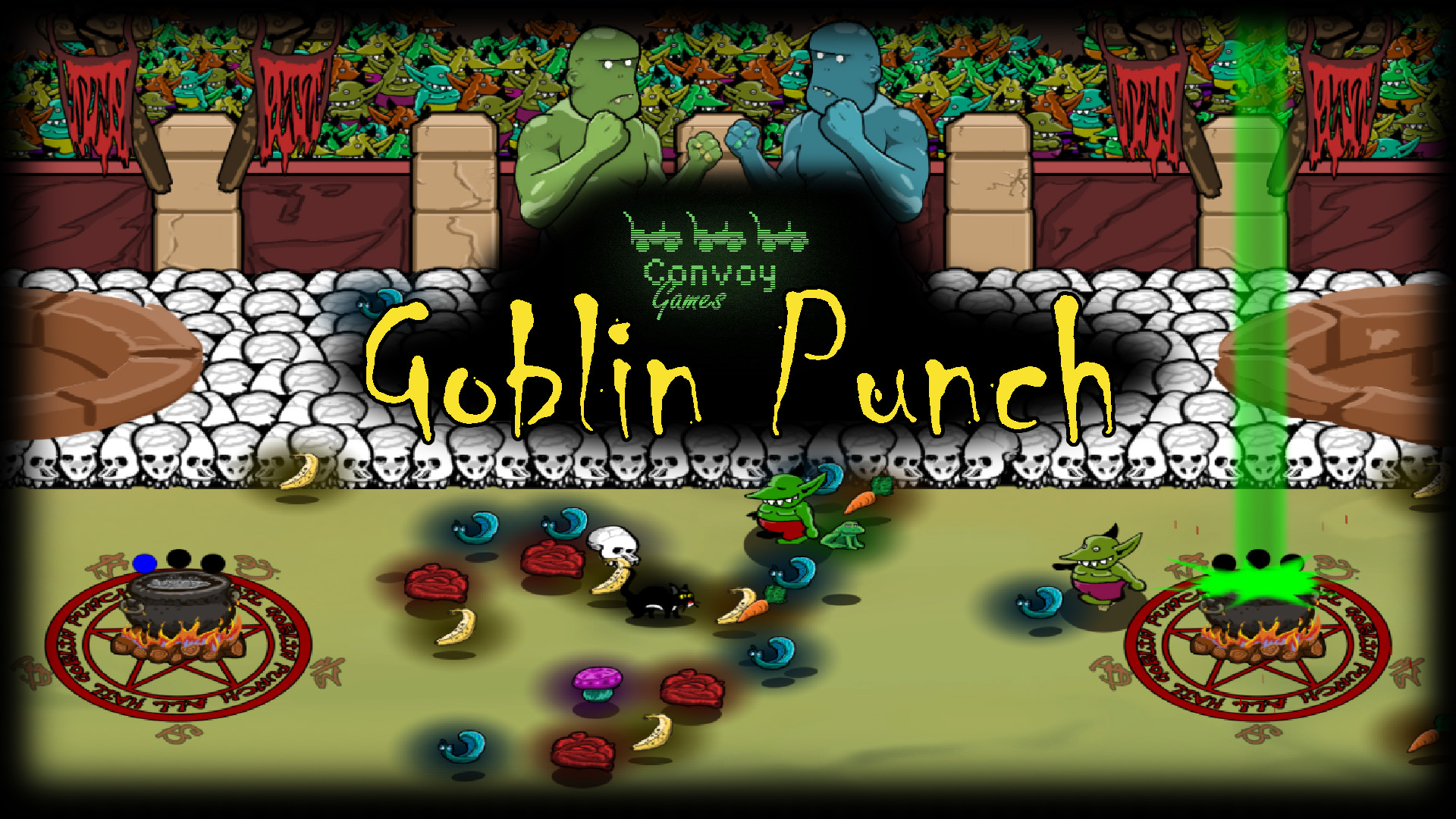 Goblin Punch
A downloadable game for Windows
Intro
GoblinPunch is a fast paced, action packed, local-multiplayer tug of war game about ritual dancing, mixing magic brews, and punching the other team's ogre!
Controls: (Controller only!)
- Press [X] or [B] to join left or right team.
- Walk with [LS].
- Pick up or drop ingredient with [A].
- Punch other goblins with [X].
- Throw ingredient with [B].

Ritual:
- When there is at least one ingredient in the cauldron, the ritual dance can begin.
- Perform the ritual dance by walking over each point in the pentagram.
- More ingredients in the cauldron will create a stronger ritual.

There are basic potions:
These will make your ogre punch harder
-three yellow
-three red
-three blue.

Or a high level potion
Which requires more teamwork but make your ogre use a breath weapon.
mix:
-red and yellow to get an orange ingredient.
-blue and red for a purple ingredient.
-blue and yellow makes a green ingredient.

Tips:
- The ritual can only be completed successfully if the cauldron contains ingredients of the same colour.
- Throw a cat in the cauldron to cause the ritual to instantly fail!
- Throw a skull in the cauldron to add any colour.

Mix ingredients in your team's cooking pot, perform your ritual dance, and help your favorite ogre win in the great greenskin olympics
This game was made by members of Convoy Games and friends for the Global Game jam 2016, the theme was ritual.
Sipke Atema - Programming
Matthijs Broekhuizen - Art & Animation, Sound
Durk Dijkstra - Design, Sound
Roy Hornstra - Art & Animation
Sander de Visser - Programming, FX
Download
Click download now to get access to the following files: